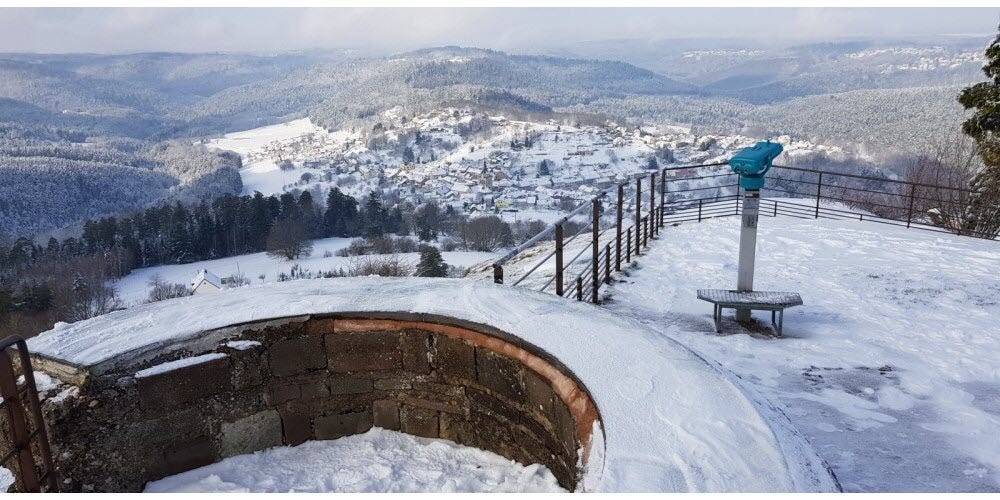 Our Spots
Life is an adventure. And we designed the perfect spots for you to live this adventure.
Where do we start the adventure ?
Verdandi is the representation of the present, what is happening. This powerful Nordic maiden was able to see and understand clearly the current events. Our Chalet in Dabo, at the border of Alsace, was designed to experience the present at its best

Located at 50 minutes from Strasbourg center, Chalet Verdandi is at the crossroads of major touristic points such as Alsace wine road, hiking in the Vosges Mountain and touristic sites (Colmar, Europa Park, Center Park, Wild Forest Park of Sainte-Croix).
All included experience
You will experience the cosiness of the chalet for 4 persons (an inflatable bed is available for a 5th one). A fully equipped kitchen and an Italian bathroom to relax and start fresh in the day.

The major suite:

** King size bed**
** Balcony for romantic breakfast**
**View on the valley**
** Office space**

The queen suite:

** Queen size bed**
** View on the castle**

Amenities:

**Dish washer**
**Nespresso**
**Oven**
**Italian shower**
**Laundry machine**
**Dryer**
**2 parking spots**
**WIFI**
**Boardgames**
**Barbecue (with coal)**
**Electric grill**
**Inflatable 2 person mattress**
Enjoy garden time
Enjoy the zen garden, around the cherry blossom tree, to rest. Enjoy the terrace time with a barbecue during the day and the brasero during the evening.
Enjoy sauna time
Enjoy the finish sauna inside the small wooden house to evacuate every tiny bit of stress.
We do believe that the experience is what matters the most. You can access Chalet for 200€ per night.